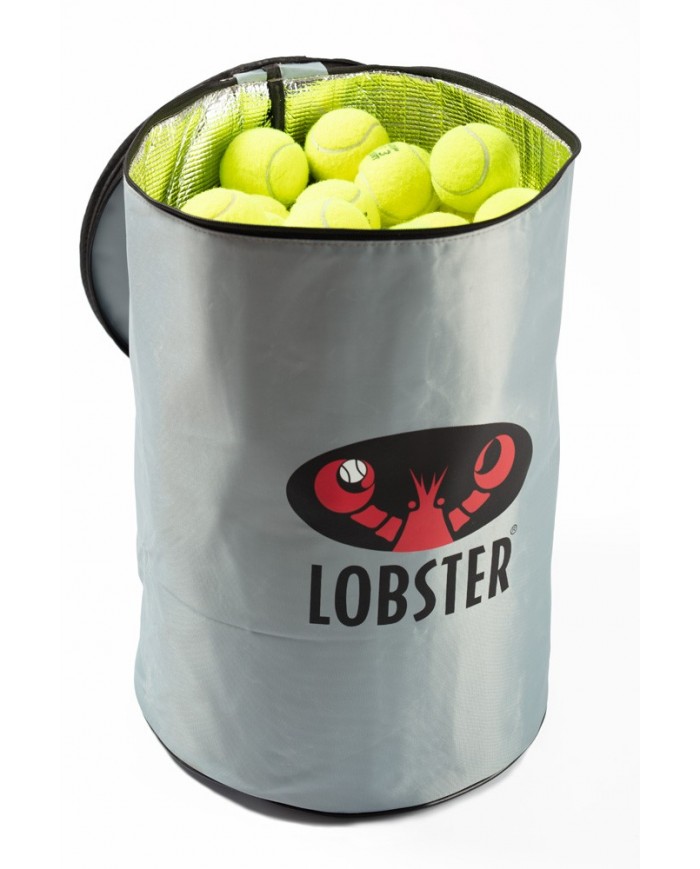  
lobster® ball bag
Our lobster® tennis ball carry bag can be filled with up to 120 balls. Made from robust and durable padded insulated lining, the spotOn® bag will protect the ball from the heat and will insure a ball longer lasting life.
Last time this product was added to a cart: 2022-06-13
Ideal for  serve practice sessions as our lobster® bag will not collapse due to the robust lining used, it will also please lobster tennis ball machine owners as they will refill the hopper in just one go. Furthermore,  the lid inside zipped mesh pocket allows the players to insert the remote control and the charger of his lobster tennis ball machine. So they don't have to wonder where  remote control and charger are left,  as they are both stored with the balls!
The shoulder  adjustable handle will make the bag easy to carry from the car to the court or from court to court. 
Recommended for coaches, players, lobster tennis ball machine owners.
lobster® Bag SPECS :
Ball capacity : 120
Material : isolated padded lining
Base protection : 4 rubber feet
Transport : adjustable straps
Compartment : zipped mesh pocket