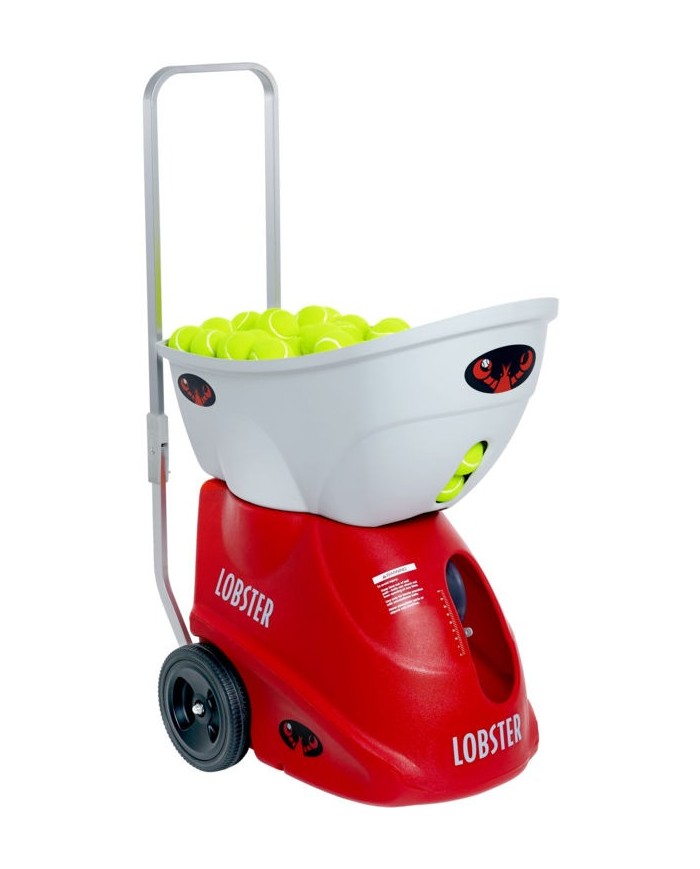  
elite two
Equipped with all of the standard elite one battery-operated features, the Lobster elite two's advanced triple oscillation takes match play to the next level at a minimal cost increase over the elite one. While almost all battery-powered tennis ball machines sweep randomly left to right horizontally, the lobster elite two tennis ball launcher also oscillates vertically, giving you short and deep shots in a random pattern to provide a better physical workout. Or, choose your shot placement vertically only and horizontally only.
Triple oscillation simulates match play by combining both vertical and horizontal oscillation functions to throw balls throughout the entire court-left, right, short and deep.
Improve your reaction time while you advance your foot speed agility.
Sky-high lobs and blistering speeds of 80mph will take your game to new levels.
These battery-powered tennis ball machines will challenge all your strokes, not just your forehand or backhand.
"High Spin" is standard equipment. Lobster provides unmatched heavy top and underspin adjustable to little spin.
If you think your game could benefit from upping the oscillation features to include a narrow and wide two-line drill feature, find out more about our premium elite three automatic tennis ball machine.
Triple oscillation
Last time this product was added to a cart: 2019-04-03
Product Details:
Oscillation :
random horizontal, random vertical
Speed :
10 to 80 mph
Feed rate :
2-12 seconds
Spin :
"high" top, back
Elevation :
electronic, 0-60 degrees
Ball capacity :
150
Power options :
battery, electric, combo (options in cart)
Court time :
4-8 hours
Standard charger :
included
Premium charger :
optional
Remote :
elite 2 included or elite10 (optional)
Weight :
42 lbs.
Warranty :
4 years
Product # :
EL02.