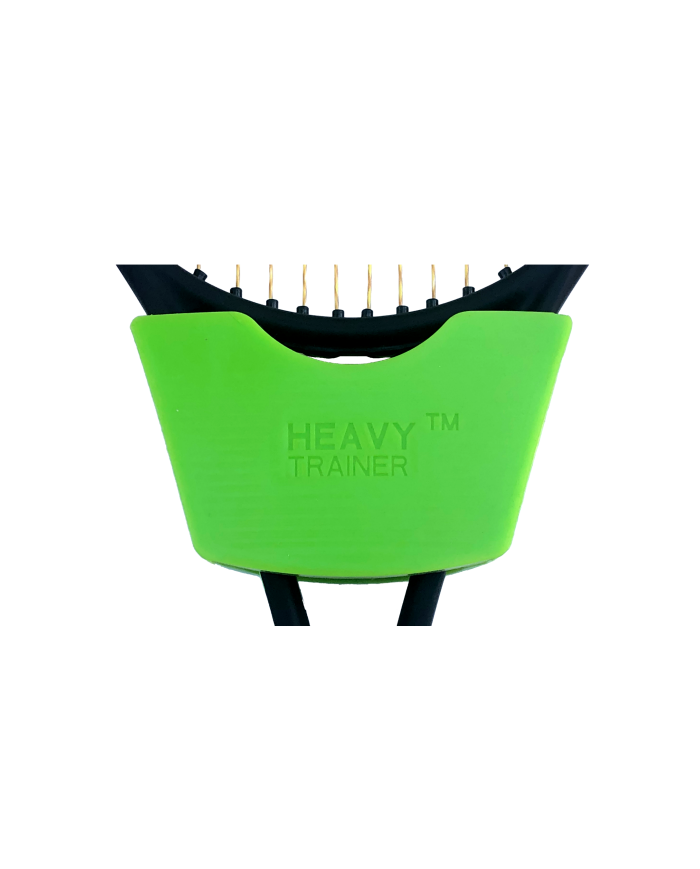  
Heavy Tennis Trainer
 Out of stock
The 7.2-ounce Heavy Trainer slips over the grip and attaches to the throat of any racquet, so there is no need for any additional equipment. A player trains with the racket he or she is used to swinging.
The goal of this product is to stretch out the muscles, build muscle memory you ca not get in a gym and increase speed for bigger serves. 
The Heavy Trainer Weight is recommended for :
Warm-ups with shadow swing drills
Building muscle memory
Developing the speed of the vertical path
Accelerating the rhythm for the serves
Learning to relax on the grip
The Heavy Trainer Weight is endorsed by the french federation and many tennis academies around the world.
Last time this product was added to a cart: 2019-12-16
Material : polymer
Masse : 7.2-ounce
Compatible with all standard rackets